Building Safety Regulator
Building Safety Case Report
Building Safety Case
What is a building safety case?

The provision of substantiated reasoning reinforced by proof to validate the level of safety of a given application within its operating environment.
The safety case summary report outlines the significant fire and structural hazards of the building.
Focusing on the arrangement presented in the reports rather than solely on the risk of fire.
Building Safety Manager

Can you provide a definition for a Building Safety Manager?
The purpose of this position is to address two primary queries.
Is it feasible to identify the safety hazards of a structure efficiently and unambiguously?
Is it possible to present ongoing proof of how these risks are being managed to ensure the building is as safe as possible?
What needs to be carried out?
After conducting a thorough gap analysis, all information gaps should be identified.
Complete the Missing Parts – proceed to complete the vacant spaces in order to create any necessary items that are missing.
Build Safety Case – After compiling all the necessary information, we shall construct a safety case and submit this to the Building Safety Register (BSR).
Competency

In 2015, the construction industry deemed defining competence as excessively bureaucratic, which is a peculiar notion to consider. However, the tragedy at Grenfell has highlighted the significance of enhancing this aspect.
Management of information

The prioritization of building safety cannot continue to be neglected. Despite the significant advancements in acknowledging the significance of ensuring building safety, a shift in culture is imperative to execute this matter efficiently.
The management of information is crucial throughout its entire life cycle, requiring the use of digital systems and skilled personnel to oversee the process from beginning to end.
The different type of gateways

Gateways are of utmost importance to individuals working on construction projects, whether they are in the pre-construction stage or in the final delivery phase. The implementation of Planning Gateway 1 in August 2021 signifies the Building Safety Regulator's expectation for extremely comprehensive information, although the concept of gateways has been around for some time.
Is the industry adequately prepared to meet the demands of Gateways 2 and 3 or does it need to improve its organization? This is a question that requires reflection.
The Registration of Existing Buildings

By April 2023, 12,500 high-risk buildings will be required to register or face penalties. The registration window will remain open for six months before closing for good. Owners of buildings that are deemed at risk (i.e., having at least seven storeys or 18m, with two or more residential dwellings) must take notice and register during this period to avoid punitive measures.
Enrolling in the registration process is expected to be manageable, however, the extent of available data, its ease of access, and its trustworthiness play a crucial role. If one is identified as the primary responsible individual in 2023 (and if managing a jointly occupied premise, this becomes a topic of discussion), it is advisable to become well-informed about the properties or complexes that are under your care. It is mandatory for new constructions that are at a higher level of risk to register themselves prior to occupation.
Certification of existing buildings

Registration and building safety certificates are closely intertwined. To certify all current buildings, the government has proposed a five-year program that will prioritize criteria that is yet to be decided upon. Before occupying any newly constructed buildings, they must also be certified. I believe this stage will have the greatest impact, as many organizations lack the information required for certification.
Various sources of information, including health and safety files, operation manuals, fire strategies, risk assessments, and statutory compliance records, are used to create the building safety case and report. These files may have been overlooked or mismanaged for an extended period.
Adequate management systems have frequently been absent from organizations, resulting in a lack of oversight over information application and upkeep, which will eventually be required by the Building Safety Regulator.
Contact our department dedicated to building safety cases.
At Fire Safety Services, we pride ourselves in being a reliable and trustworthy safety partner. We are committed to helping you fulfil your safety responsibilities by ensuring full compliance.
Don't hesitate to reach out and speak to our team of experts.
We are eager to discuss the ways in which we can assist you with your safety case report, as well as guide you through your building safety journey.
Email us on hello@fire-safety-services.co.uk, fill in our contact form or give us a call on 020 3797 3053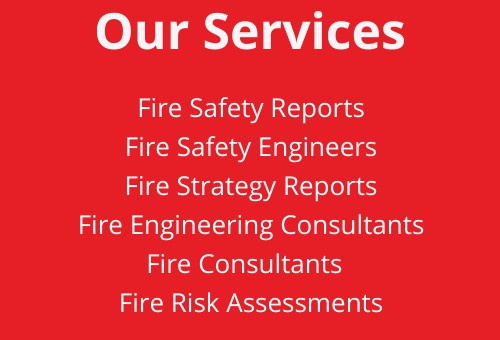 Safety-focused
As fire professionals, we dedicate our services to helping you create designs that demonstrate unmatched compliance and safety.
Trained Professionals
Our entire team includes highly trained fire safety design experts who are skilled at developing turn-key designs for residential and commercial buildings.
Satisfaction Guarantee
Your complete satisfaction with our consultancy work is our main priority, and we strive to deliver exceptional service every time.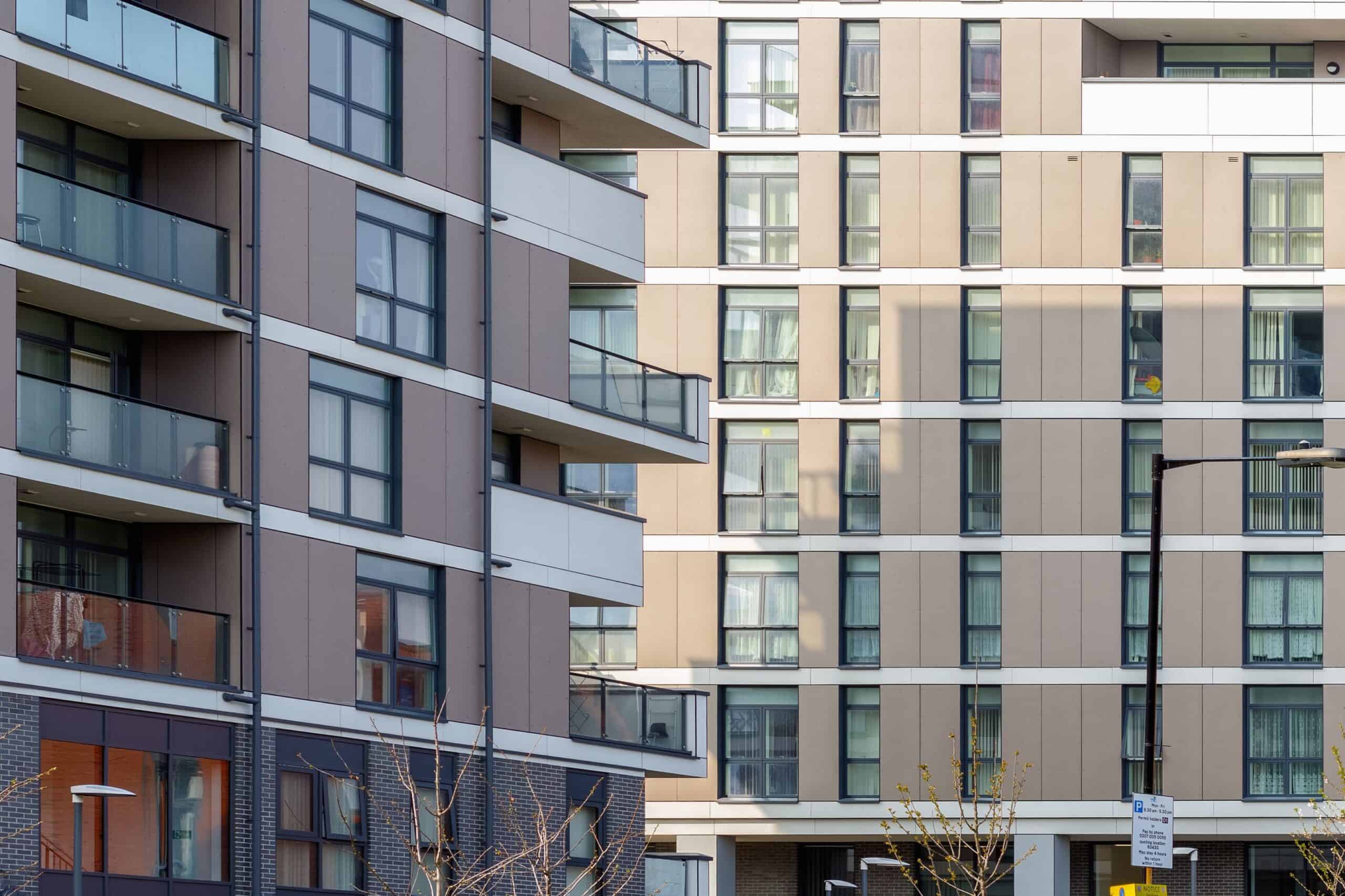 Building Safety Case Process
Accountability
The accountable person for the affected building will have new responsibilities namely the legal requirement to gather a building safety case which would then be followed by the Building Safety Case Report, this report will need to be presented to the Building Safety Register. The Building Safety Case Report is the most important part of complying with the new legislation as it will minimises the threat to life safety in your buildings.
Without a safety case you cannot put forward a building safety case report
Definition of the accountable/responsible person
The accountable person(s) will likely to be the property owner or freeholder, primary leaseholder or person(s) dealing with the property management. Where there maybe multiple individuals the property owner/freeholder will be the principle accountable person.
The accountable person (s) will have the primary responsibility to ensure that the statutory obligations that they have been given are met, to make sure they manage and assess the buildings safety risks and to make sure that the building is registered with the building safety regulator (BSR), they are also responsible for obtaining a building assessment certificate.
Register your buildings with building safety register (BSR)
Before submitting your building safety report you must make sure that you register your building with the building safety register (BSR)
Who is the Building Safety Regulator
The implementation and oversight of the new stringent rules for high-rise properties, which includes their design, construction, and occupation, as well as the enhancement of standards for all buildings shall be supervised and enforced by the Building Safety Regulator. Any breach of the guidelines set out in the Building Safety Act shall result in appropriate action being taken against the violators by the said body.
What type buildings are affected
The legislation relating to buildings that are occupied will only be enforced on buildings that are high-risk, tall residential structures that consist of two or more homes and are either over 18 meters high or have more than seven floors.
Registration Time frame
The submission of your building(s) will need to be done between April 2023 – October 2023.
Building Assessment Certificate
Once registered, the landlord or accountable person must apply for a building assessment certificate when they receive instruction from the building safety register (BSR)
What does the building assessment certificate include
When applying for the building assessment certificate you must include the following
copy of the resident engagement strategy
copy of the latest safety case for the building
information about the mandatory reporting and its frequency that is in place currently
Await Certificate from Building Safety Register
Once the Building safety register is satisfied with the information provided, they will then issue you with a Building Assessment Certificate which will show that the accountable person has taken all reasonable steps to prevent building safety risks & precautions.
Fire Safety Services were instrumental in helping us with our loft conversion. They liaised with building control to make sure everything was fire compliant. Really pleased with the service.
Great service received from Fire Safety Services. We had a comprehensive fire strategy plan & engineering report carried out. Really knowledgeable & trustworthy.
Carried out a detailed fire safety audit & management report. First class service from start to finish. Having a chartered engineer on their team was the reason we chose them.