Building Safety Regulator
Building Safety Case Report
Building Safety Case Report
What is a building safety case report?
The Health and Safety Executive has recently released a document titled Principles of Safety Case which provides definitions for the terms Safety Case and Safety Case Report.
"The Safety Case is all the information you use to manage the risk of fire spread and the structural safety of your building. In the proposed new safety case regime, you will use some of the information as evidence to demonstrate (or justify) how you are preventing major accidents in your building and limiting their consequences."
In order to create a Safety Case, one must detail the primary hazards for potential accidents in the building as well as the measures currently implemented to minimize risk and avoid any major incidents. It should be emphasized that this Safety Case stipulation is not intended to supersede any pre-existing legal requirements.
Once your safety case is in place, the next step is to create a comprehensive Building Safety Case Reportto be sent to the BSR. This report is not a mere compilation of all safety related data, it should be concise and effortless for readers to grasp the information collected and evaluated.
"The Building Safety Case Report is a document that summarises your Safety Case. The Building Safety Case Report identifies the major fire and structural hazards associated with your building. It shows how you are managing the risks they present, as far as you can, to prevent a major accident."
Provide a concise summary of the safety case.

Summarise the

assessments conducted regarding risks associated with the building.

D

etail the Fire Risk Assessment for the building.

D

escribe the emergency arrangements and plans in place.
The Building Safety Case Report explains the significance of each component of your Safety Case and its contribution to the safety of the building's occupants. Furthermore, it must demonstrate the efficacy of the measures proposed in the Safety Case in managing and mitigating risks that could lead to a catastrophic incident.
The Building Safety Case Report is not a single-use document; it requires regular revisions to reflect any changes that occur in the building, its hazards, and its management.
The Building Safety Regulator has mandated that administrators in charge of structures comprising seven or more levels have to furnish a Safety Case Report. To ensure that this report is timely and current, a Principal Accountable Person has been appointed.
Not submitting an incomplete Building Safety Case Report constitutes a punishable act as per the Building Safety Act 2022. Hence, it is imperative for safety managers of high-rise residential structures to satisfy all the prerequisites. The following are the contents that your Building Safety Case Report ought to encompass.
It is advisable to create a concise safety case report that is smaller in size compared to the safety case. To make it clearer and more succinct for the BSR to understand, compile brief summaries of your data. This approach enables them to quickly determine if you meet the regulatory requirements.
Don't let the overwhelming information intimidate you. Check out our safety case infographic to simplify the report's complex parts and guide you towards the right course.
What Types of Buildings does it affect?

Buildings eligible for consideration are those that have a minimum of seven storeys or are at least 18 metres tall and have at least two residential units (HRRBs). This includes multi-use buildings that contain both residential units and shops.
Information that needs to be included in the building safety case report

A comprehensive portrayal of the building must be provided, covering its location, dimensions, purpose, occupancy, neighbouring structures, blueprints, safety protocols, as well as the principal individuals overseeing the facility's upkeep and administration. Accompanying images, videos, and diagrams are hereby deemed supportive elements to accentuate the descriptive features.
The identification of risks pertaining to safety is a crucial aspect of the report. It is important to highlight risks related to fire spread and structural safety that might pose a threat to the building. The report must consider a worst-case scenario and analyse various factors leading up to it. The severity of the impact, in terms of the number of individuals affected and the gravity of consequences, must also be considered.
The report will detail the safety measures implemented to address potential fire and structural accidents in the building. It will provide a comprehensive description of the structure, its features, and potential hazards before listing the measures put in place to prevent or alleviate the impact of such incidents. The measures may include fire compartmentalization, warning mechanisms and evacuation protocols, smoke management systems, emergency lighting, among others.
As a Building Safety Manager (BSM) or Responsible Person, it is crucial to conduct a comprehensive analysis of the safety measures in place to address a catastrophic event. While the following list is not exhaustive, it is critical to determine whether the existing measures are up to par. The report must demonstrate that the safety measures are appropriately maintained and will function when needed.
What purpose does a Building Safety Case Report serve?

Building Safety Case Reports are now mandatory when managing High-Rise Residential Buildings (HRRBs), as part of the safety case regime. Such regimes have typically only applied to industries with high hazards, where serious consequences from a single event or series of linked events are anticipated.
It was the Grenfell Tower Fire incidence of 2017 that highlighted the fact that HRRBs can result in significant loss of life, particularly when the fire extends beyond its initial location. This was a major disaster.
The construction of an establishment and the report on its safety case are imperative responsibilities mandated by the Building Safety Act. This act addresses flaws found in previous building laws, thereby eliminating the likelihood of catastrophic occurrences.
Who do you submit the building case report?

The building Safety Case Report will need to be submitted to the Building Safety Regulator (BSR)
Assessment and verification of your system's capability to manage, control, and mitigate major fire and structural risks will be done by utilizing the report.
The information enclosed in this report can be accessed by anyone who has an interest in it, such as tenants of the building, officials in charge of enforcing regulations, or potential purchasers of the property.
The report should instil reassurance in both the BSR and the building residents that any fire or structural hazards within the building have been identified and are being sufficiently managed, regardless of who holds the report.
The guidance covers what you need to know and do in this area and is broken down in five further areas:
Building information
Identify risks.
Risk prevention and protective measures
Safety management systems
Building Safety Case Report
What should I be doing now?
It is crucial to ensure your full compliance with the new legal obligations
It is imperative to have proper administration and operational procedures in order,
Make sure to carefully review your Fire Risk Assessments to ensure that they meet the requirements of the Fire Safety Act 2021.
We recommend that you consider the following questions if you haven't done so already.
What information do you know about your building

?

Do you know the exact height of your building

?

Do you have accurate and detailed floor plans?

In case of an emergency, what are the measures to make this information available to the fire safety

authorities

in a prompt and

efficient

manner?
How will this factor affect your Fire Risk Assessments?
To Summarise
In summary, the regulations have been implemented from 23rd January 2023. The Responsible Person must fulfil new and distinct obligations to conform to the legislation and maintain the highest level of safety in residential buildings depending on their height.
We comprehend the difficulties faced by landlords and property owners, and our guiding principle revolves around becoming your reliable and unparalleled specialist.
Our services aim to assist you in adhering to current and upcoming regulations, while also striving to maximise the safety of your premises and occupants. We offer expert guidance and assistance throughout the entire process.
Contact our team to speak with a professional who can advise you on your safety responsibilities.
Contact our department dedicated to building safety case reports.
At Fire Safety Services, we pride ourselves in being a reliable and trustworthy safety partner. We are committed to helping you fulfil your safety responsibilities by ensuring full compliance.
Don't hesitate to reach out and speak to our team of experts.
We are eager to discuss the ways in which we can assist you with your safety case report, as well as guide you through your building safety journey.
Email us on hello@fire-safety-services.co.uk, fill in our contact form or give us a call on 020 3797 3053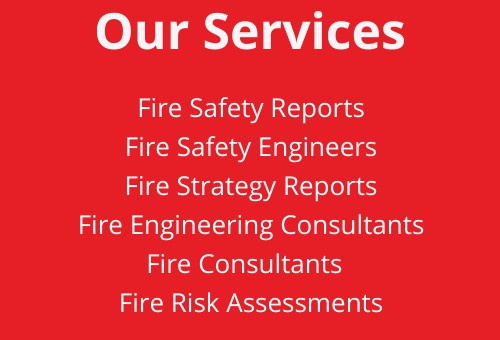 Safety-focused
As fire professionals, we dedicate our services to helping you create designs that demonstrate unmatched compliance and safety.
Trained Professionals
Our entire team includes highly trained fire safety design experts who are skilled at developing turn-key designs for residential and commercial buildings.
Satisfaction Guarantee
Your complete satisfaction with our consultancy work is our main priority, and we strive to deliver exceptional service every time.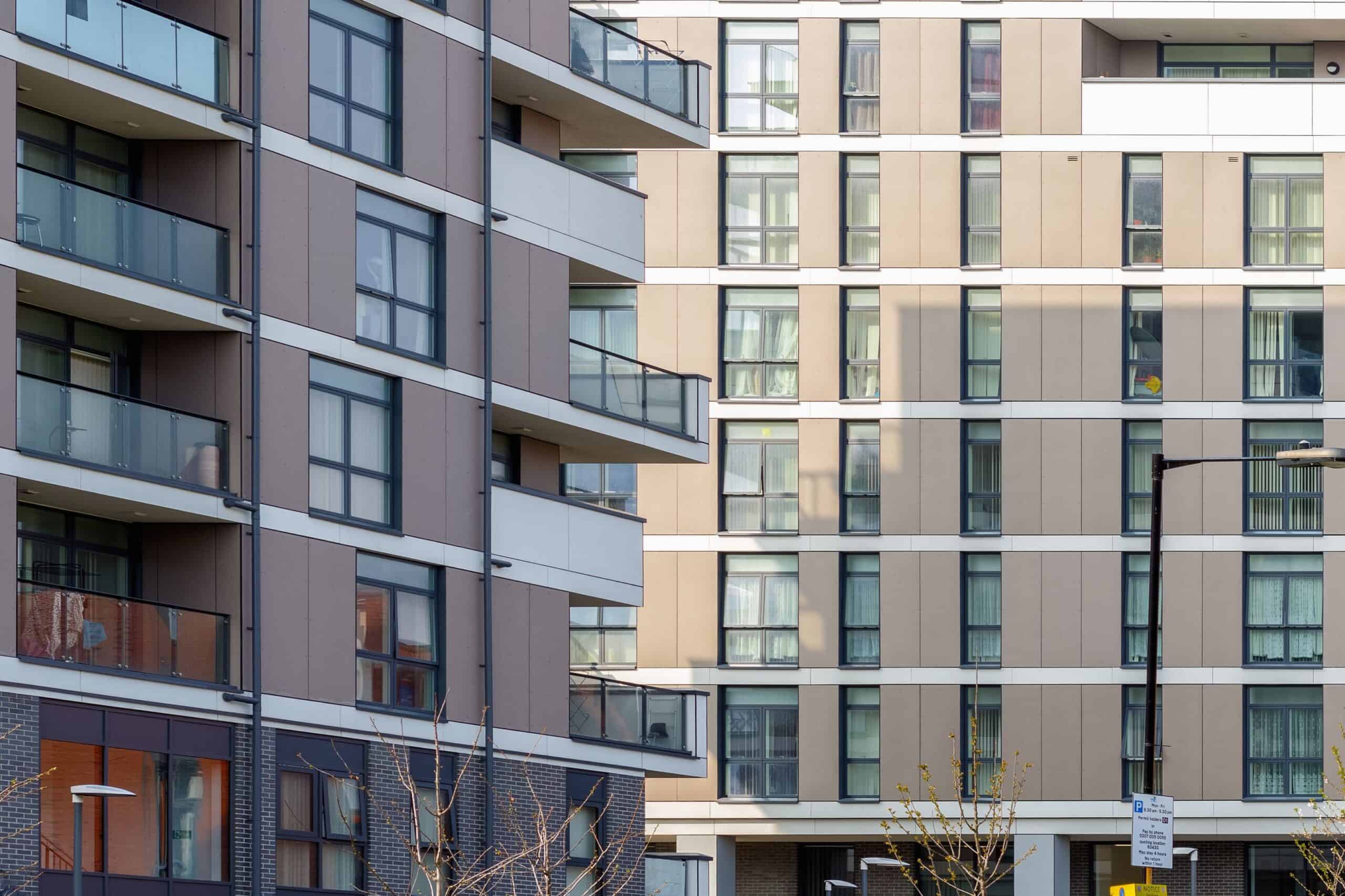 Fire Safety Services were instrumental in helping us with our loft conversion. They liaised with building control to make sure everything was fire compliant. Really pleased with the service.
Great service received from Fire Safety Services. We had a comprehensive fire strategy plan & engineering report carried out. Really knowledgeable & trustworthy.
Carried out a detailed fire safety audit & management report. First class service from start to finish. Having a chartered engineer on their team was the reason we chose them.